Avoir entendu Alain Connes parler de la géométrie non-commutative
On peut écouter sur la toile plusieurs conférences ou interviews d'Alain Connes au sujet de la géométrie non-commutative (ou d'autres sujets). Ces écoutes m'ont amenée à effectuer toute une série de transcriptions et traductions, dans le but d'essayer de comprendre et du moins de diffuser ces idées. On pourra trouver les transcriptions et les videos dans les documents ou aux adresses suivants :
Vers une page indexant mes travaux de transcriptions et traductions d'articles d'Alain Connes
juin 2023 : essayer de programmer les fonctions prolate pour le spectre de la fonction zeta
Septembre 2022 : Traduction de Groups of odd order, de Michael Atiyah (article pour le Colloque à Fudan en 2017)
Intervention lors du colloque "Lacan & Grothendieck - l'impossible rencontre ?" des 21 et 22 mai, au sujet du livre À l'ombre de Grothendieck et de Lacan : Un topos pour l'inconscient

mars 2022 : Traduction d'un brouillon de l'article Prolate spheroidal operator and Zeta (téléchargeable sur le site d'Alain Connes), écrit conjointement avec Henri Moscovici.
Exposé de Henri Moscovici : Prolate serendipity and the zeros of zeta (dans le cadre du séminaire North Atlantic Noncommutative Geometry Seminar)

fin juin 2021 : toujours dans le but de comprendre pourquoi la géométrie différentielle pourrait intervenir, transcription d'un article aux Comptes-Rendus de l'Académie des Sciences de 1980 : C* algèbres et géométrie différentielle d'Alain Connes
Juin 2021 : référence bibliographique en lien avec la GNC : Existence de traces non normales, Jacques Dixmier, Comptes-rendus de l'Académie des Sciences, année 1966, tome 262, Série A, p. 1107-1108
note :
l'icône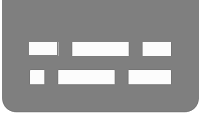 signifie que la video comporte des sous-titres, obtenus par traduction automatique).
9 janvier 2021 : Traduction d'un article sur la théorie modulaire de Tomita-Takesaki
8 janvier 2021 : Traduction d'un interview d'Heisenberg au sujet de la mécanique quantique
31 décembre 2020 : Traduction de l'article fondateur de Heisenberg qui fonde le formalisme matriciel de la mécanique quantique
11 décembre 2020 : fascicule de résultats diamino
10 décembre 2020 : sans le faire exprès, j'ai obtenu un truc qui est plaisant : au lieu de voir une fonction comme qui dirait "de face", on a l'impression qu'elle est légèrement de profil, selon un certain angle (les dessins ne montrent pas en l'occurrence la même fonction mais il s'agit de faire comprendre l'idée)
16 décembre 2020 : transcription de l'article de Weil sur les formules explicites
17 décembre 2020 : transcription d'articles de Shai Haran
29 juin 2020 : colloque Non-commutative geometry and cyclic homology organisé à Oberwolfach
18 octobre 2019 : Riemann-Roch in characteristic one and related topics (Jami Workshop, Baltimore, USA)
31 janvier 2018 : Sortie aux éditions Odile Jacob du roman scientifique Le Spectre d'Atacama coécrit avec Danye Chéreau et Jacques Dixmier.
Janvier / février 2017 : La géométrie et le quantique, cours au Collège de France.
5 janvier 2017 :
première partie :



seconde partie :



12 janvier 2017 :
première partie :



seconde partie :



19 janvier 2017 :
première partie :



seconde partie :



26 janvier 2017 :
première partie :



seconde partie :



2 février 2017 :
première partie :



seconde partie :



9 février 2017 :
première partie :



seconde partie :


12 novembre 2015 : Les mathématiques et la pensée en mouvement (Conférence CPES - Cycle Pluridisciplinaire d'Etudes Supérieures, document PSL - Paris Sciences et Lettres, ©)




Transcription (en)
11 septembre 2013, sur la chaîne KTO : Pour une science sans foi ni loi
15 mars 2012, conférence commune où interviennent également Alain Aspect, Jean Audouze,
Michel Cassé, Thibault Damour, Antoine Guggenheim, Etienne Klein, Jean-Pierre Luminet, Cédric Villani : Les nuits de l'incertitude
https://www.youtube-nocookie.com/embed/zMfMtzgAhfo

8 février 2012, à Grenade : Dualité formes/spectres, la musique des formes
Juin 2010 : à Nijmegen en Hollande :
Change of paradigm unit of length
What is a noncommutative space and its group of symmetries
Spectral action, Yang-Mills theory
Derivation of the standard model from noncommutative geometry

Mai 2010 : interviewé à Bruxelles par Alexandre Wajnberg à l'occasion de la semaine des Nobel
organisée par l'Université Libre de Belgique du 3 au 7 mai 2010
En 2007, Lectio Magistralis au Festival della Matematica 2007 organisé par la Fondazione Musica per
Roma La belleza dei numeri e i numeri della belleza (nécessite iTunes, lectio n°8)
4 septembre 2006 : lors du colloque à l'Institut Isaac Newton for Mathematical Sciences de Cambridge "Noncommutative Geometry and Physics : Fundamental Structure of Space and Time" (Noncommutative Geometry and the Standard Model with Neutrino Mixing)
https://www.youtube-nocookie.com/embed/OrtToMLP9UY

12 au 15 août 1996 : Hecke algebras, type 3 factors, and spontaneous symmetry breaking in number theory (lors du Centenaire de la preuve du théorème des nombres premiers d'Hadamard et
de La Vallée-Poussin, Symposium sur l'Hypothèse de Riemann, Seattle, l'ensemble des vidéos ici )
https://vimeo.com/254938999

2020 :
Interview C.Goldstein et G.Skandalis
Interview en Iran
Thinking in motion
Exposition Dépaysement soudain
H.
Blog
PLS
Geometry and the Quantum
avec Pierre Boulez
Table ronde
AG
Dualité formes et spectres
sur France Culture dans l'émission de Nicolas Martin
Entretien C. de F.
à l'ICTP
Transcription vidéo Colloque Langage
a topo on topos
avec J.C. Yoccoz
Parcours d'un mathématicien
dans un Salon du Livre
Imagination
Transcriptions de vidéos
Transcriptions de textes
Synesthésie de Messiaen
An outer view of an inner world
Adieu à un génie, Vaughan Jones
Transcription en février 2019 de la conférence Un topo sur les topos de 2017 à l'ENS dans le cadre des lectures Grothendieckiennes, et dont un extrait est consultable ici
29 mars 2019 : traduction en français de l'article d'Alain Connes Formule de Trace en géométrie non-commutative et zéros de la fonction zêta de Riemann
3 avril 2019 : traduction en français de l'article d'Alain Connes et Jean-Benoît Bost : Algèbres de Hecke, facteurs de type III et transitions de phase avec brisure spontanée de symétrie en théorie des nombres
11 avril 2019 : Traduction en français de l'article de Dirac fourni comme référence de l'article de Bost et Connes
29 septembre 2019 : il était déjà question de Topos de Grothendieck dans l'article d'A.Connes à l'ICM 86 (à Berkeley)
21 avril 2019 : Transcription LaTex de la leçon inaugurale d'Alain Connes au Collège de France
Pour exprimer ma gratitude, une note qui est un petit pont entre mon travail et de simples idées de la
géométrie non-commutative :
Alain Connes devant un espace de Stone (espace complètement séparé, peut-être ?), "les bubbles", découvert lors de son travail avec Chamseddine et Mukhanov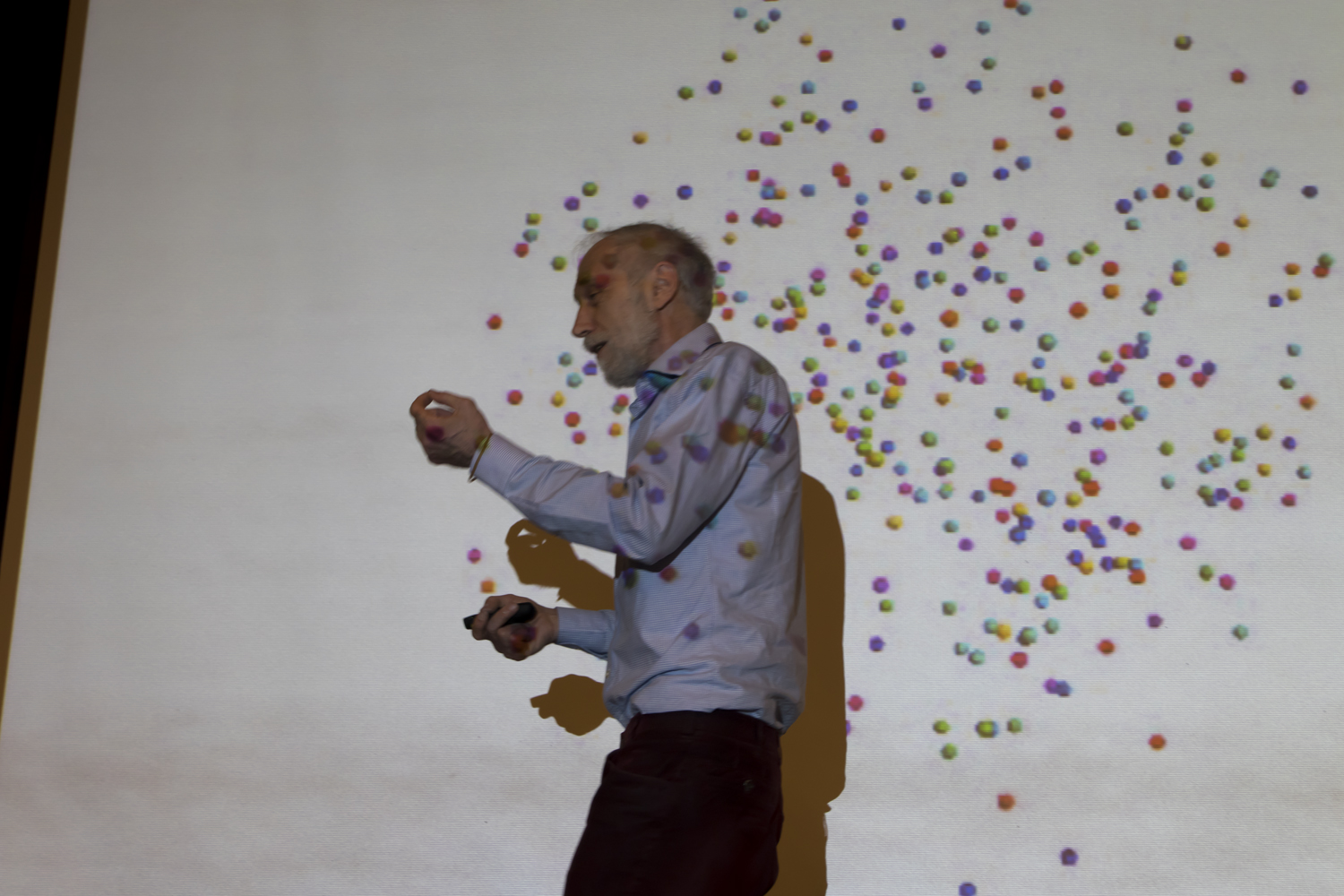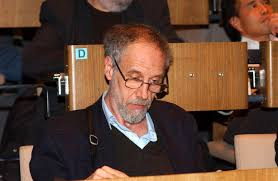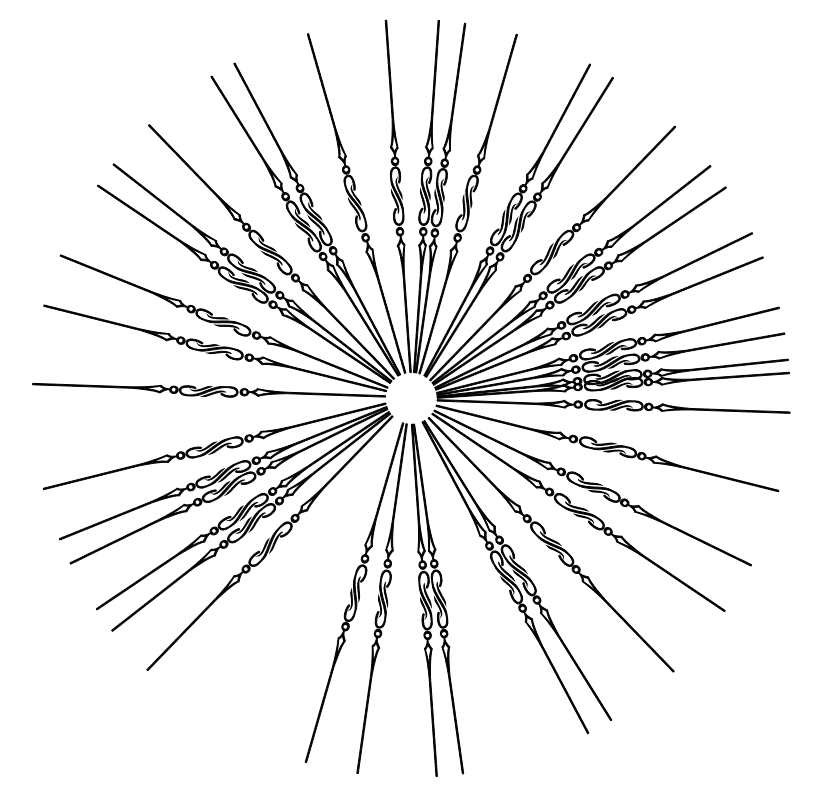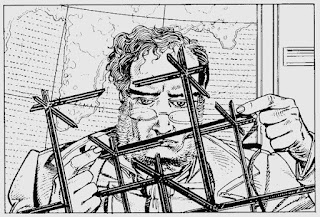 Conférences de GNC et cours :
25 janvier 2019 : La musique des motifs (Séminaire Mathémusique, IRMA-USIAS, Strasbourg)
25 octobre 2018 : Le temps et l'aléa du quantique (Université d'Orléans)

Du 4 au 7 juin 2018 : Heilbronn: Perspectives on the Riemann Hypothesis (Université de Bristol)

10 novembre 2017 : Conférence grand public à Gif-sur-Yvette (UniverCité ouverte)

Du 29 septembre au 2 octobre 2015, NcG2015: Hilbert modules and index theory (Scuola Internazionale
Superiore di Studi Avanzati - SISSA, Trieste, Italie)
http://ncg2015.units.it/
Du 7 au 11 août 2015 : Abel Symposium 2015 (prix de la Société Mathématique de Norvège ; les
conférences du symposium ont lieu lors d'une croisière de Bergen à Harstad)
http://abelsymposium.no/2015
27 novembre 2014, à Bonn, Bethe Colloquium : Quanta of geometry

Du 24 au 28 novembre 2014, à Bonn, à l'Hausdorff Resarch Institute for Mathematics (HIM), workshop
Number theory and non-commutative geometry
septembre à décembre 2014 : A Bonn, à l'Hausdorff Resarch Institute for Mathematics (HIM)
Aux 7èmes rencontres internationales DICE2014 - Espace-Temps, matière et mécanique quantique
(Castiglioncello (Italie), 17 septembre 2014)
16 novembre 2013 : Les Fondamentales à la Sorbonne : initiation à la géométrie non-commutative
Du 4 au 6 septembre 2013 : Conférence en mémoire de Jean-Louis Loday : L'héritage mathématique de
Jean-Louis Loday (Institut de Recherche Mathématique avancée - IRMA - de Strasbourg)

Du 7 au 18 mai 2012 : Mathematics Research Institute (MRI) à Colombus, Ohio State University

26 avril 2012 : La musique des formes, conférence organisée par les Amis de l'IHES
Avril 2012 : à l'Isaac Newton Institute à Cardiff, conférence de géométrie non-commutative
18 avril 2012 : 20ème anniversaire de l'Isaac Newton Institute à Cardiff

Du 25 au 27 mai 2011 : Conférence Non-commutative geometry, Strings and Gravity à Tours

Mai 2011 : NCGOA2011 (Nashville, Vanderbilt University)

Du 22 au 25 septembre 2010 : Seminal Interactions between Mathematics and Physics à l'Accademia
Nazionale dei Lincei (Rome, Italie)
http://cmtp.uniroma2.it/10SIMP/
3 mai 2010 : la Semaine des Nobel à l'Université Libre de Bruxelles (Belgique)
http://www.ulb175.be/nobel-programme.html

Le 3 mai 2010, à Flagey (Belgique), la "Semaine des Nobel" organisée par l'Université Libre de Bruxelles
En septembre 2009, à Paris : séminaire de l'Ecole Normale Supérieure (ENS)
Du 6 au 10 juillet 2009, 26èmes journées arithmétiques à Saint-Etienne
Du 29 juin au 4 juillet 2009, à Bonn : Conférence Non-commutative geometry and Global analysis, en l'honneur d'Henri Moscovici

Début juillet 2009, à Paris : Conférence à l'UNESCO, Invisible Universe
Mai 2009 : NCGOA2009 (Nashville, Vanderbilt University)

Septembre 2008, Rome : Quantum spacetime and noncommutative geometry
Du 28 au 30 mai 2008, à l'Institut Fields de Toronto (Canada) : Coxeter Lectures
May 28 - The spectral characterization of manifolds,
May 29 - A CKM invariant in Riemannian geometry,
May 30 - About the field with one element
Mai 2008 : NCGOA2008 (Nashville, Vanderbilt University)

de Juillet à Décembre 2007 : Thematic Program on Operator Algebras à l'Institut Fields
Du 20 au 25 mai 2007 : Wolfgang Pauli's Philosophical Idea and Contemporary Science
"The nature of mathematical reality and its relation to physics" (Monte Verita, Ascona, Suisse)

Mai 2007 : NCGOA2007 (Nashville, Vanderbilt University)

Avril 2007 : Conférence en l'honneur des 60 ans d'Alain Connes

Du 15 au 18 novembre 2006 : à l'IHES, MSJ-IHES Joint workshop on Noncommutativity
(Mathematical Society of Japan, Institut des Hautes Etudes Avancées)
Mai 2006 : NCGOA2006 (Nashville, Vanderbilt University)

Mai 2005 : NCGOA2005 (Nashville, Vanderbilt University)

Du 1er au 3 juin 2004, Milliman Lectures à l'Université de Seattle

Mai 2004 : NCGOA2004 (Nashville, Vanderbilt University)

16 mai 2004 : Conférence en l'honneur d'Albert Schwarz (Université Davis)

Du 26 janvier au 20 février 2004, au CIRM, à Marseille : Géométrie non-commutative en mathématiques et physique

Mai 2003 : NCGOA2003 (Nashville, Vanderbilt University)

Depuis 2003, les conférences de NCG à l'université Vanderbilt de Nashville dans le Tennessee

1er septembre 2003 : The Unity of Mathematics (Conférence Internationale en l'honneur d'Israël Gelfand)

2 et 3 avril 2002 : conférence en l'honneur d'Alain Connes à l'IHES
14 mars 2002 : Géométrie non-commutative et physique quantique (Séminaire à l'Ecole Normale Supérieure - ENS, Paris)

23 au 27 avril 2001 : Colloque Quantization and Non-commutative geometry (MSRI, Berkeley, dans le cadre du programme Operator algebras, d'août 2000 à mai 2001, contenant 5 autres colloques)
http://www.msri.org/workshops/93
24 janvier 2001 : Prix Crafoord de l'Académie des Sciences de Suède (remis lors d'une cérémonie le 26 septembre 2001)
Du 7 au 12 août 2000 : Présentation des défis mathématiques du 21ème siècle (Université de Los Angeles,
meeting organisé par l'American Mathematical Society)
http://www.ams.org/meetings/mathchall
24 mai 2000 : Récompense de l'Institut Clay des mathématiques (Clay Research Award)
Du 9 au 11 juin 1995 : Coxeter Lectures Hecke Algebras, Type III Factors and Phase Transitions with
Spontaneous Symmetry Breaking (Institut Fields de Toronto - Canada)
juin 1991 : Symposium on the current state and prospects of mathematics : Mathematical research today and tomorrow, viewpoints of seven Fields Medalists (Institut d'Estudis Catalans, Barcelone)

Du 15 au 28 août 1978, à Helsinki : Conférence au Congrès International des Mathématiciens : Les algèbres de Von Neumann